Texas Homebuyer Down Payment Assistance
LDC Investment Group
Residential and Commercial Real Estate Financing and Land Loans
Business Lending, and Construction Loans
Loan programs include Conventional, FHA, VA, USDA, Jumbo, HELOC, Private and Hard Money Financing, Business Lending Now, and Construction Loans
A Brief History About Us

LDC Investment Group was founded with a clear goal of helping finance those in need when others would not. Our desired vision turned into reality, and now LDC Investment group can offer financing solutions with hard money loans and private lending in all 50 states. We help clients of all kinds, including first time fix-and-flippers, seasoned investors, and real estate agents. No matter your income or credit score, we can help you achieve your financial goals for both residential and commercial real estate. With over a decade of experience and thousands of satisfied clients, we've earned the reputation of best-in-class hard and private money lenders in all our serviced states.
We offer the best products and quality service, to ensure our borrowers have the best experience throughout the home loan process. Our seasoned mortgage loan officers are trained to deliver the best quality service in helping our borrowers achieve success in purchasing or refinancing home.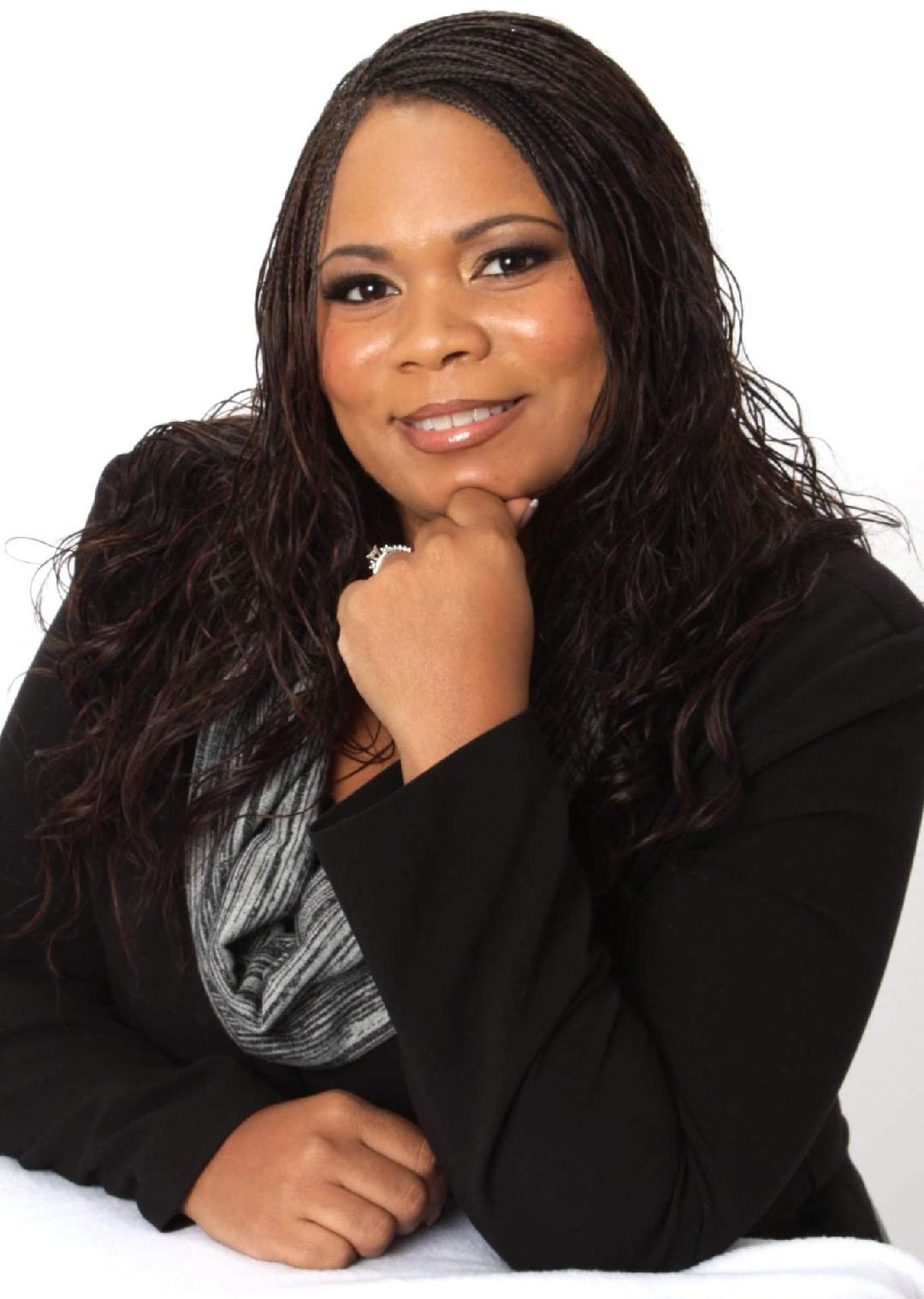 Our Commitment

LDC Investment Group is recognized for our excellence in customer service and our promise to always be fair, open, and direct with our borrowers. We firmly believe that integrity is the key to successful transactions, and this principle is the reason why we can finance even the most complex real estated eals. Since our opening we've secured over $300 million in residential and commercial real estate with our hard and private money loans. If you need to fund your next real estate business venture, contact us for a free, no-obligation quote and see how we can help. We're committed to solving your financing needs, even if you've been turned down in the past.
We know time is of the essence, so we made our loan process quick and easy.We are committed to listening attentively and working quickly to find a solution to whatever your unique financial needs might be.
Low credit score? No Problem
When they say no, We say yes!
We are dedicated to your financial success!
Call Texas Homebuyer Down Payment Assistance today!
Texas Homebuyer Down Payment Assistance
Facts you need to know: Residential Home loans

Step-by-step mortgage guide
Provided by FinnieMae, this guide, gives information about important steps in the home buying process to obtaining a mortgage. Whether you're a first-time buyer or an experienced homeowner,this information will help guide from application to closing, and setting the right expectations will the confidence to make the best decisions about your home financing needs.
Hud home buyer's toolkit
To help protect consumers, the Consumer Protection Bureau has developed this toolkit to assist home buyers in the home-buying process. This publication will help you make the most of your mortgage, and help you decide on the best home loan product for you.
Qualify for a Mortgage

One of the most important steps in buying a home is getting financing. Before you even start searching for your dream home, you should talk to a lender and determine what you can afford and learn about what types of loans are available.Once you find a lender, you'll want to get pre-approved. Even if you have an idea of what you can spend, you'll want to work with your lender to determine the exact amount of financing.
Sometimes this is less than you anticipated, sometimes it's more. Keep in mind, you shouldn't necessarily increase your buying power even if the lender approves you for a higher amount. If you know what your limit is, don't increase that amount just because you can. Also, ask your lender about special financing and resources like the Down Payment Resource™ that can provide down payment assistance or reduce your upfront costs.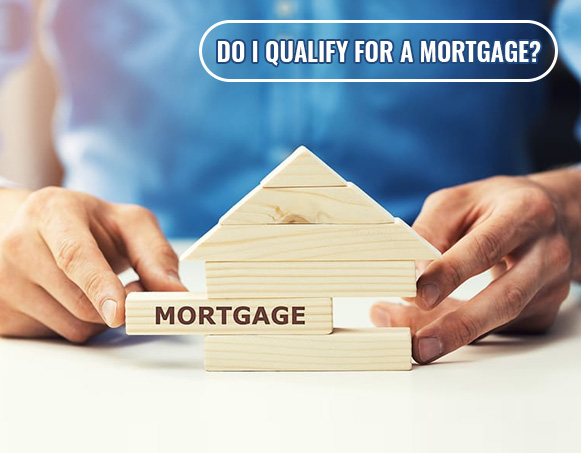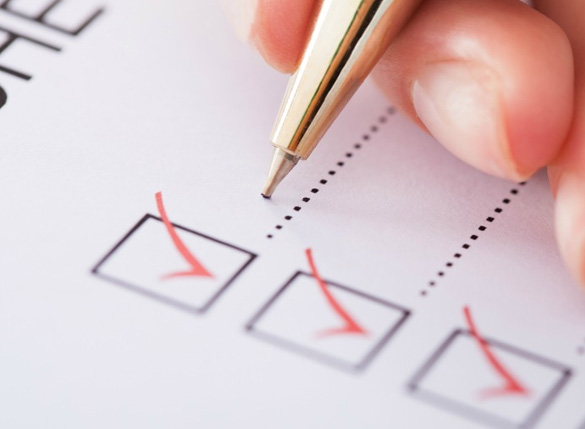 Checklist for loan applicants

When you apply for a loan, you typically need to provide quite a bit of information to your lender. This allows your lender to verify your income and assets. This checklist will help you pull together what you need:
Maintain your Fico Score

Your FICO score is what most lenders use to calculate your credit risk. They use it to decide whether to offer credit to potential borrowers and at what interest rate.
Payment History: (35% of the total credit score) Included is the borrower's payment history with the repayment of past debt the most important factor.
Credit Utilization: (30% of the total credit score) This is the percentage of available credit that has been borrowed.
Length of Credit History: (15% of the total credit score) This is the length of time each account has been open and the length of time since the account's most recent action.
New Credit: (10% of the total credit score) Borrowers should avoid opening too many credit lines at the same time.
Credit Mix: (10% of the total credit score) This is the combination of different types of credit such as revolving and installment.
Tips for Maintaining or Repairing Your FICO Credit Score:
Check your credit report to make sure that there is no incorrect information in it such as late payments incorrectly listed and that amounts owed are correct. If there are errors, dispute them with the credit bureau.Setup payment reminders. Making payments on time is one of the most important factors in calculating the credit score.Consider enrolling in automatic payments through your credit card and loan providers to have payments debited from your bank account to ensure that payments are timely. Reduce your amount of debt. The first step is to stop using your credit cards. Analyze what accounts are charging the highest interest rates and attach paying those off first.
Find a Home
Looking for a home to buy is very different than looking for a home to rent. There are multiple ways to find your new home. It's usually recommended that home buyers work with an experienced real estate professional. Not only will they assist you in your search, but they'll be able to provide advice and support throughout the process—contract negotiations, financing, home inspections, closing, etc.
Close on Your Home
You've found your dream home, your offer has been accepted, the financing is in place, and the inspection is complete. Now, there's just one more key step in the process—closing. The closing occurs when all the conditions of the contract have been met (full loan approval, evidence of clear title, mortgage insurance is in place, etc.).
Prior to the actual closing date, expect to review the list of fees and the terms and conditions of the contract. In addition, you'll need to know the amount that you'll need to bring to closing. Your real estate agent and lender will assist you with this process and can let you know about any closing cost assistance programs or other options to help you pay closing costs if necessary. The lender arranges the closing and ensures that the closing agent has all the necessary documents in place. Some closings may be required to take place at a closing attorney's office, while others may use a title or escrow company.
At the closing, the lender "funds" the loan with a cashier's check, draft or wire to the closing agent who disburses funds in exchange for the title to the property. This is the point at which transfer of ownership occurs and the buyer receives possession of the property.
Remember to carefully review all documents before signing—ask the closing agent if you have any questions or concerns.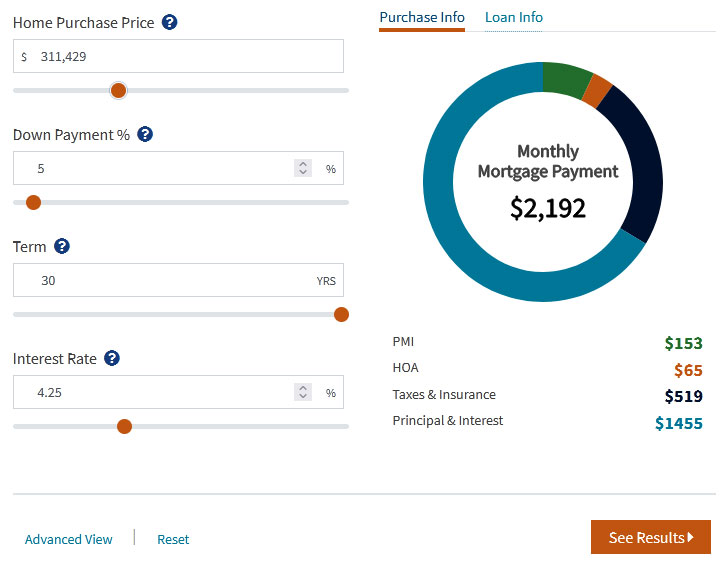 Estimate your monthly mortgage payments based on the home price- Use Mortgage Calculator to Compare Lenders & Rates, Estimate Your Monthly Payments, See How Much You Can Afford
Housing Counselors - What is a housing counselor?

A HUD-approved housing counselor is an experienced, trained professional who can advise you on preventing foreclosure, buying a home, protecting your credit, and other issues. The U.S. Department of Housing and Urban Development (HUD) sponsors housing counseling agencies throughout the country and counseling is available in many languages.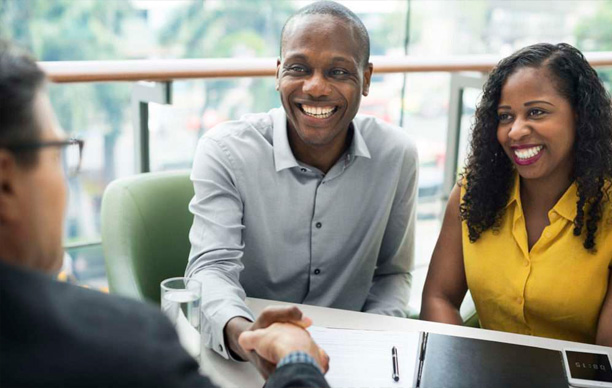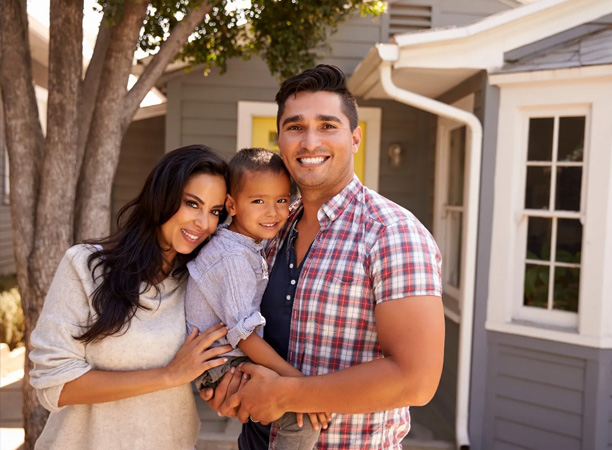 Why work with a counselor? - A housing counselor will:

Explain what documents you will need to provide to your mortgage company and may be able to contact the mortgage company on your behalf.
Help you make a budget so that you can meet your monthly mortgage payment and other expenses. Provide information about local resources that may be helpful to you. A housing counselor can talk to you about your situation and help you decide what mortgage options are best for you, whether you are concerned about falling behind on your mortgage or are preparing to buy a home. There is no charge to work with a HUD-approved housing counselor—help is free!
If you have missed any mortgage payments, are about to miss a payment, or if your loan already has been referred to an attorney for foreclosure, a HUD-approved housing counselor can help you assess your circumstances, identify your options and prepare you to talk with your mortgage company.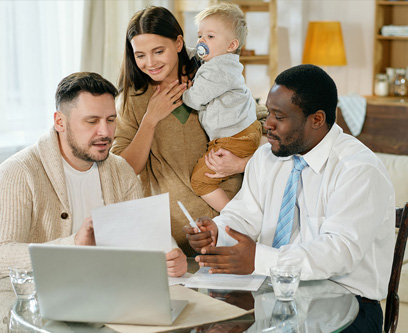 The U.S. Department of Housing and Urban Development (HUD) sponsors housing counseling agencies throughout the country and counseling is available in many languages.
Find a foreclosure avoidance counselor
You can also call the Homeowners HOPE ™ Hotline 1-888-995-HOPE (4673) to speak with a HUD-certified counselor.
Our Services

RATES AND TERMS ALWAYS GUARANTEED IN WRITING
Residential
Real Estate Loan
Mortgage Companies in Fort Worth Texas
Hard Money Loans: Facts you Need to Know

Mortgage Companies in Fort Worth Texas: Loans are serious business. The rates on the debts you collect could sink you before you know it. Many fast loans come with harsh penalties, quick turnarounds and unrealistic expectations that you have to live up to. Many people taking out their first – or biggest – loan, out of necessity or just for an emergency, can get trapped in a vicious cycle all because they simply knew too little.
Real estate loaning is even bigger business. A bad mortgage means you might lose your house before you can buy a new one. Before working with loan professionals to get started on your first application or your next big move, you should know about the types of loans you can get, the types of financing you can apply for, and how you can proceed without risking it all.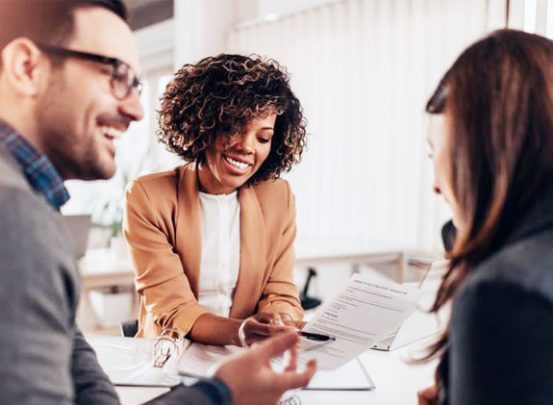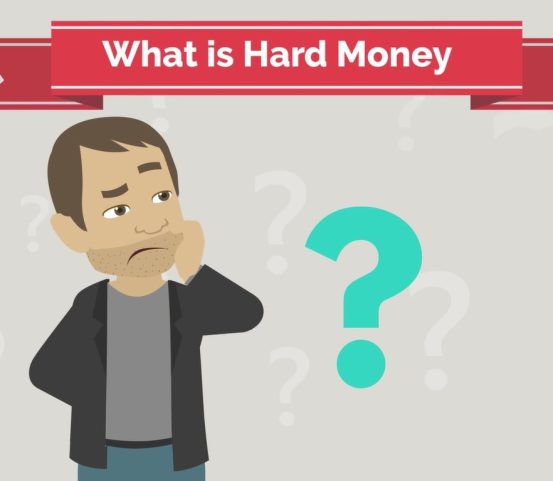 Hard Money Loans Dallas
What is Hard Money?

Hard Money Loans Dallas: "Hard Money" refers to the collateral used to fund a loan. These are primarily used in real estate loans, mortgages and such. They don't require good credit or sound terms, all that matters is the value on offer against the time table set to pay it back. This makes them risky, but also potentially rewarding. Loan terms are usually a year. Longer hard money loans may go from 2 to 5 years.
When putting up the "hard money," you're offering up something you already own that has a marketable value. Land, a house, a property – something like that. These loans are meant to be much shorter than a conventional loan, a booster to get money quick when it's needed most. Since all the value is based on the asset and not any credit standing, there's only one thing to look at. No past businesses, no potential plans – it's just you and the money, so make sure everything is right.
Best Mortgage Lenders in Texas
How Hard Money Loans Work

Best Mortgage Lenders in Texas: You don't need to go to a bank or a credit union to start a hard money loan. Traditional loans, mortgages and other credit-based opportunities have their own risks associated with them, downsides for both the lender and lendee. Because there's no credit, transactions are quick and cash can be used immediately. However, the lender decides the rates, and will do so with one thing in mind. They won't have money to collect, but an asset, and that asset may be worth more than what they're lending out. Defaulting on the loan is to their advantage. Lendees need to know that if the deal sours, whatever they signed over is going to be gone.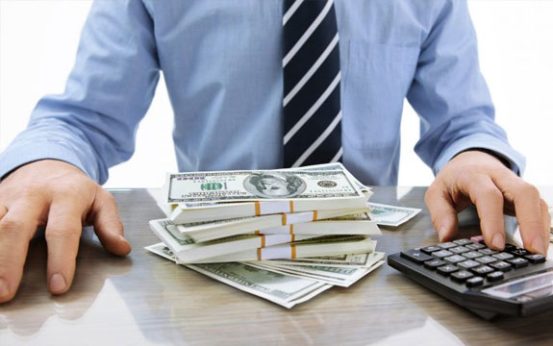 What's more, value is based on the asset, on the property itself. Signing away something that's already low value will equate to a low end of cash. Financing is also optional for lenders to provide. They don't have to give the lendee an out – though most do. Real professionals like us know all the ways to keep both sides happy. The second-best result for a lender is to get their cash value back when the lendee makes their return and profit. But that's a first-best win for long-term customer relationships.
Hard Money Lender Dallas
Financing Programs

Hard Money Lender Dallas: If you're looking to finance a hard money loan, you've got a few options. There's land financing, commercial financing, and real estate investment financing. It depends on what the money is being used for. Hard money loans can be used to improve the asset itself to flip it before the loan is due for a profit. They pay off the loan and keep the rest. For those loans, land financing is a prime option.
For those looking to convert, flip or develop a business out of land using hard money loans, commercial financing can work with a much longer term as business steadily grows and accrues. Business planning can take years to turn a maximal profit as loans get paid off piecemeal while a stable foundation forms. Not all businesses can reach immediate success within the first year. These loans are usually more forgiving in interest with the idea that the business will start to flow once the initial work gets done.
Then, for the house flippers or market speculators, real estate investor financing is geared towards long holds against rapidly changing markets. Losing the loan to default in this case means the asset's investment potential will change hands. In some cases, that may be a wiser choice than risking it on a bear market, or during a recession. For those who still don't quite know what they're doing, first time investor programs can help catch you up to the real estate world so you can get the best value for your property, and the best rates to take advantage of whatever market you're into.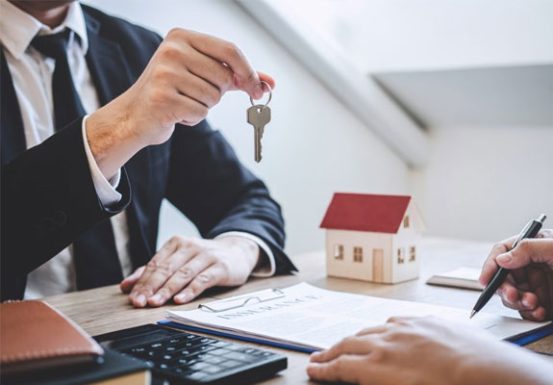 Best Mortgage Lenders Houston
Other Loan Programs

Best Mortgage Lenders Houston: Hard money is a fast and simple way to get cash now and risk it all to keep it. But, there are other possibly safer options depending on what's needed. Hard money is the fast, immediate option, for when you just need help over a ledge – just a small amount to start a project which is sure to make ample returns. For more risky ventures, you will want something with more forgiveness and slower interest accrual.
The Federal Housing Administration (FHA) has its own loan program for people who are looking to own their first home but are currently lacking financial status. They offer large, long-term loans from 8 to 30 years of over $500,000 to certain qualifiers. These are loans meant to last a long time.
Local loaners in the Dallas area might have their own qualifier programs as well, and banks will always be available for conventional any-use loans to people with good credit.
But for the rest of us, those who only have what they earn or don't know the worth of what they've been given, a hard money loan can be just the thing to get you out of a hard spot.
for a free friendly consultation